About us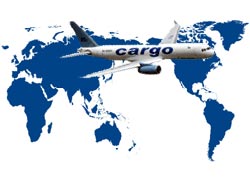 SkyChain Services has brought together unique expertise and knowledge of specialists in airfreight from several countries with more than ten years experience of each in the field. Founded in Hong Kong, the company is a reliable and flexible logistics provider with representatives in China and Russia and a network of partners in Europe, the Americas and Asia Pacific region ready to connect you to nearly any point on the globe.
However, unlike big multinational logistics holdings we don't try to embrace all means of transportation and cover every possible route on earth. We offer our customers a dedicated and tailor-made approach on the itineraries we know best. Our primary focus is air delivery on Asia -> Europe, Asia -> Russia and Asia -> Asia directions including export clearance, pick-up exWorks and local delivery to the airport of departure, door-to-door service from the airport of destination to the client, as well as all related services thereto. Direct agency agreements with several major airlines on these directions together with flexibility to the customer's requirements and commitment to every client allow us to offer very competitive rates and supply space onboard even in peak seasons, at the same time providing utmost and on-time service.
Among the goods we usually handle are electronic gadgets, computer parts and systems, garments and footwear, machinery parts, home appliances, furniture, stationery, etc.
We will be glad to serve you as our valued customer.